Medical device injection molding

Since 1986, Idea Stampi has been at the forefront of innovation in injection molding, especially in the medical field. Extremely accurate and resistant thermoplastic components which are suitable for medical devices as well.
On this page, we will explore:
Choosing Idea Stampi for your medical device injection molding, you can be sure to rely on precise and reliable products. We always try to offer the best instruments for the healthcare sector, trying to work synergistically with trustworthy and experienced partners. 
Idea Stampi is not only about injection molding. In fact, we wish to focus on services that can provide you with an added value and support you throughout the entire duration of the project. 

Injection molding for medical devices
Medical device injection molding is not only a mere procedure to shape thermoplastic materials. 
In this specific field, accuracy is key because medical tools come in contact with medications and human parts. For this reason, it is instrumental to be aware of the market's demands in order to perfectly blend high-quality materials, technological mastery and rigorous quality checks. 
This is how Idea Stampi faces the medical devices injection molding overall process.
First of all, we need to analyze the feasibility of the project.
Then, we need to define the shape of the mold. At Idea Stampi, we use CAD/CAM/CAE software to create a 3D model of the medical device itself.
We try to optimize details and we build a prototype that will undergo some tests to make sure that plastic injection molding proceeds as planned. 
The testing stage is crucial as it pinpoints pros and cons of the project, allowing to change the shape of the mold and make some final adjustments. 
Thanks to our high production capabilities, we are able to cater high production demands, ensuring a complete and efficient supply chain for our customers. 
We always check the quality of our medical device injection molds throughout the entire injection molding process, from prototyping to the final product, monitoring its performance even after production, tracking it and complementing it with complete reports.
The advantages of medical device injection molding
Medical device injection molding has intrinsic and undeniable advantages for customers who need this kind of mold. Here, at Idea Stampi, we want to offer you products that are: 
scalable: no matter what production rate needs you have, our molds are suitable for both small and large-scale. 
versatile: our designs can be simple or complex with many details, based on the project you want to realize. 
cost-effective: once we have created the mold, producing in bulk becomes extremely convenient. 
reliable: not only are our molds consistent as for uniformity, but they are also reliable, ensuring high quality standards throughout the entire process.
100% Made In Italy: our entire manufacturing process happens in Italy. This is synonymous with quality of the materials used, precision and the highest hygienic standards. 
Discover more about our medical device injection molding process

Contact us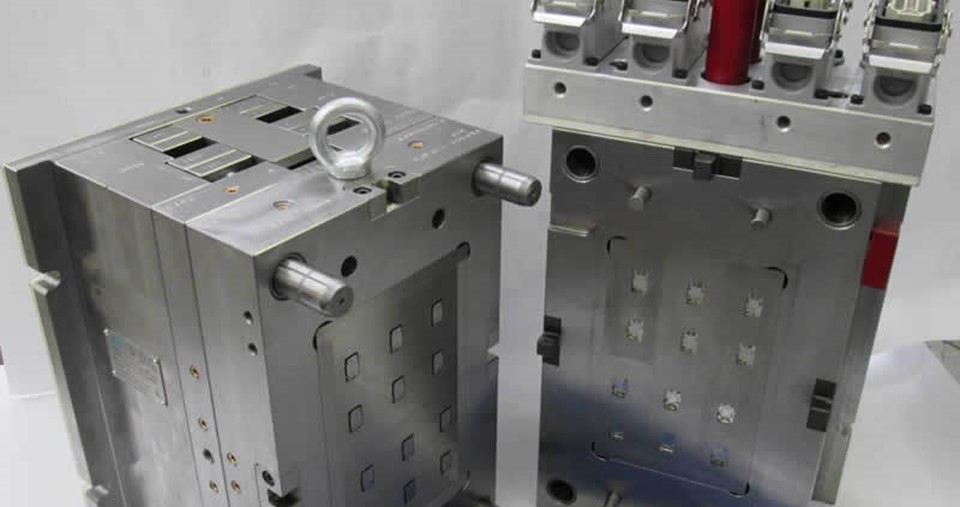 The different type of medical device injection molding we manufacture
Polyvalent, extremely safe, and quality-rigorous: injection molds are versatile instruments which allow the manufacture of a broad range of medical devices and components. 
Here we would like you to give you an overview of the medical products we can actually build thanks to injection molding:
Medical device components 

Surgery tools

Medication containers

Diagnostic equipment

Prosthetics and orthopedic devices

Each and every device can be customized shape-wise and dimension-wise. Injection molding is extremely flexible and effective to create solutions that can perfectly fit the technical specifications of our customers which are helpful in the enhancement of patients' treatment.

How Idea Stampi approaches injection molding for the medical field
At Idea Stampi, every project is a unique learning opportunity as we have the chance to work in many different sectors with a transversal approach. 
Since the beginning of your project, you can consult our experts that will accompany you throughout the entire injection molding process, trying to understand your needs and address potential issues preemptively. 
As we value each of our customers' ideas, before we go full-scale with the production of your medical device prototype, we always verify that the final product is aligned with your expectations. 
Furthermore, we are specialized in manufacturing medical device molds at high production rates without compromising the quality of the tool. 
Our medical injection molding process is compliant with the FDA most stringent standards in terms of hygiene and safety in order to ensure the utmost reliability of our products. 
Last, but not least, Idea Stampi remains committed to fostering long-term partnerships with our customers in the medical device injection molding sector, trying to offer the best possible supply service. 
Do you want to know more about our medical device injection molding process?

Contact us