Polypropylene injection molding
Polypropylene is used in injection molding for a wide range of applications. Discover more about this special polymer and its uses in injection molding.
Polypropylene (abbreviated to PP) is a thermoplastic polymer that can show different tactics. The most interesting product from the commercial point of view is the isotactic one: it is a semi-crystalline polymer characterized by a high breaking load, a low density, and good thermal and abrasion resistance.
Polypropylene is suitable for injection molding for a wide range of applications precisely of its low density which ranges between 0.895 and 0.92 g/cm. 
What you can find on this page: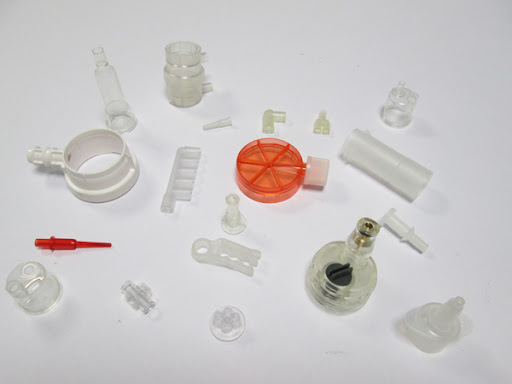 Conditions for the polypropylene injection molding process
There are some specific conditions for the polypropylene injection molding process to take place, which can be summarized as follows:
Dry - Usually unnecessary when properly stored;

Melting Point - 220 to 280 °C (428 – 536 °F); no higher than 280 °C;
Mold Temperature - 20 to 80 °C (68 – 176 °F); suggested: 50 °C (122 °F). The mold temperature is the factor that determines the crystallinity level;
Polypropylene Injection Molding Pressure - 180 MPa high.
Speed of polypropylene injection molding
In general, polypropylene injection molding is recommended at a fast speed and high temperature. These parameters are set to keep internal stresses at the lowest possible level in case of surface defects. That's why in Idea Stampi we use machines that can provide adjustable speed.
Runners and Gates
For the cold runner molds, the most used diameters are between 4 to 7 mm. Is recommended the application of full-round sprues and runners. Regarding the gates, it can be used any type, while, usually, the diameter of the pin gate is set between 1 to 1.5 mm or lower than 0.7 mm. 
Do you need more information about polypropylene injection molding? 

Don't hesitate to contact us!
What advantages does polypropylene injection molding have?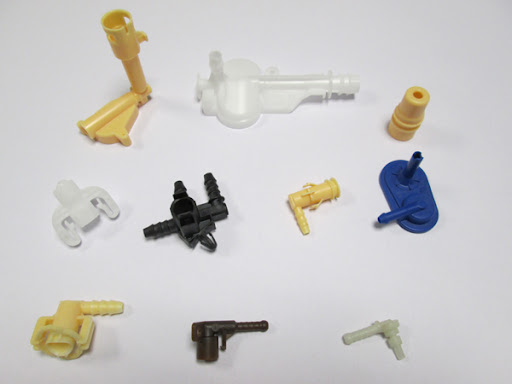 There are many advantages to processing polypropylene injection molding. As we mentioned before, the low density of this material allows reaching a good finished product. Also, polypropylene injection molding has the following features:
Lightweight

Highly resistant to chemicals

Tough even in the lowest temperatures

Excellent dielectrics

Non-hygroscopic
For these reasons, is suitable for medical and chemical applications. 
When to use polypropylene injection molding
Polypropylene injection molding is used in a large variety of applications. For examples, this material is suitable for the packaging of consumer products as well as in the automotive industry to realize plastic items. Thanks to its low density and weight, polypropylene injection molding is also suitable for a wide range of products:
Electric - Construction of molds for panels, sockets, casings, boxes, and domotic accessories.

Electromechanical and electronic - Idea Stampi's specialization in the realization of high-precision components allows us to supply know-how in the construction and stamping of small and medium size products with a tolerance of just a few hundredths of a millimeter.
Housing and gate automation - Construction and stamping of technical parts using high-performance materials with up to 50% fiberglass reinforcement.
Medical sector - We manufacture wide multiple-impression molds and medical items such as orthodontic accessories, needles, medical knobs and tubes, and prosthetics all compliant with the strict FDA regulations for what concerns Food, Drug, and Cosmetic products.
Our machinery for polypropylene injection molding
Alongside the mold testing service, our machinery fleet for polypropylene and other polymer injection molding consists of 9 Engel, Arburg, and Fanuc press machines from 25T to 180T.  They allow us to provide also:
Stamping

Screen-printing

Pad printing

Component assembly services
Do you have more inquiries about polypropylene injection molding?

Don't hesitate to contact us for more information