Plastic mold-maker
Being a plastic mold-maker requires a certain amount of experience and technical skills in order to be able to cater to the increasing demands of the market. Since 1986, Idea Stampi has had the goal to meet the needs of customers to manufacture high-quality products for the most diverse sectors. Read more about this on this page. 
The core activity carried out by Idea Stampi since its establishment has been the making of plastic molds. 

Our innovation and expertise have been garnered across years of mold design, prototyping and manufacturing of molds alongside with the relentless efforts of our experts to improve their technical knowledge and skills.
Why should you choose Idea Stampi for your plastic molds?
We are committed to deliver unwavering quality aligned with the increasing demands of the market which is going through a swift transformation. Our goal is to adapt to the new requirements of our customers while heightened our levels of professionalism. 


At Idea Stampi, we value every single project as we offer: 


early-stage advice in order to understand your needs and choose the best material to make your plastic mold
the best plan to carry out your project taking into account key elements such as production volume, the product's lifespan, and aesthetic requirements
a comprehensive approach to the plastic mold-making process: from the design to the prototype, from in-house testing to the actual injection molding when required
a highly proficient analysis of the plastic mold-making market, ensuring that your venture is as competitive as it could be. 
Do you want to know more about our activity as professional plastic mold-maker?

Contact us
Plastic mold-making: innovation and functionality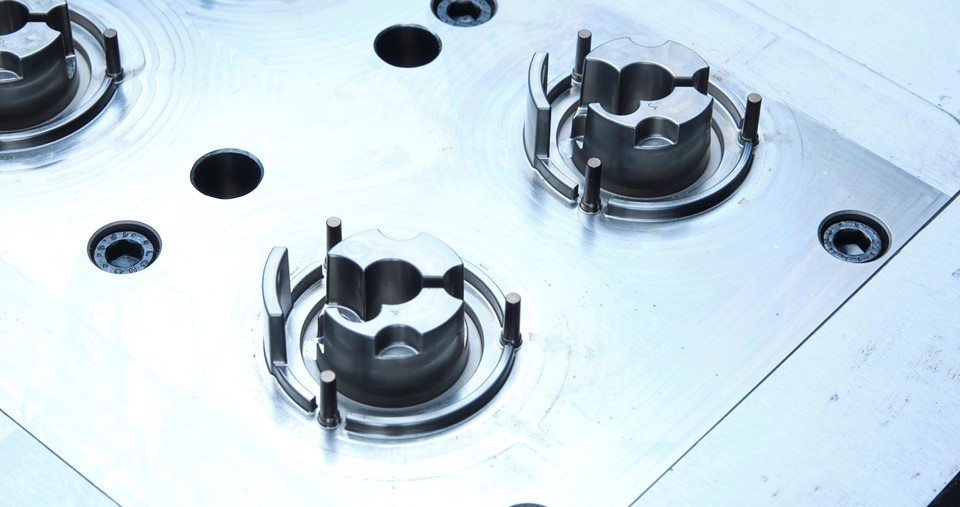 At Idea Stampi, we never stop learning, and we do it by pushing the boundaries of innovation in mold manufacturing techniques.


The beating heart of our production is the power of plastic as an outstanding material for mold-making. 


Let's take a look at some of its core advantages.


It's highly efficient and cost-effective
Plastic injection molding is a particularly fast-paced technique. Making the production of molds faster, this process is remarkable in terms of cost-effectiveness, enabling high production rate and enhancing the whole plant efficiency. 


It's suitable for the molding of complex parts 
In making plastic molds, injection molding is ideal for achieving complex and regular parts, as its manufacturing process is quite consistent. For this reason, it is particularly indicated for large-scale production in order to limit errors and attain high-quality results.


It's resistant and flexible
Strength requirements are crucial in plastic mold-making. In fact, one of the first factors to assess when designing a part is the degree of flexibility needed, an element which can affect the integration of other components. 


Another aspect that should be carefully considered is the environmental conditions the part's is going to encounter, in order to manufacture the most resistant, reliable, and durable component.
 


A single plastic mold-maker for multiple sectors
For these reasons, plastic mold-making is an unequaled choice for multiple applications. 


Idea Stampi has put in place advanced technologies in order to improve mold production and deliver high-precision components. Thanks to these innovative advancements, the mold creation process is more expedited, allowing an undivided attention to detail, limiting errors and material waste.   


We are not only a renowned plastic mold-maker nationwide, but also on a European level. We cater to the large-scale and medium-scale production needs of our customers in order to provide multi-cavity molds, but it's not it. In fact, we are in charge of small and niche projects that are entirely focused on accuracy. 


Our plastic molds are suitable for the areas of expertise listed below: 


Electromechanical and electronic medical sectors

Automotive industry

Food warming solutions

Housing components

Personal care products

Industrial automation




The unparalleled know-how of our team ensures precision, efficiency and reliability in every mold we create. 


Do you want to know more about our activity as professional plastic mold-maker?

Contact us