Micro injection molding machine: Idea Stampi services
Over the years, Idea Stampi has developed a great experience in the production of molds of small dimensions, with a weight up to 0,10 gr. If you are looking for molds for your micro injection molding machines, discover the services offered by Idea Stampi.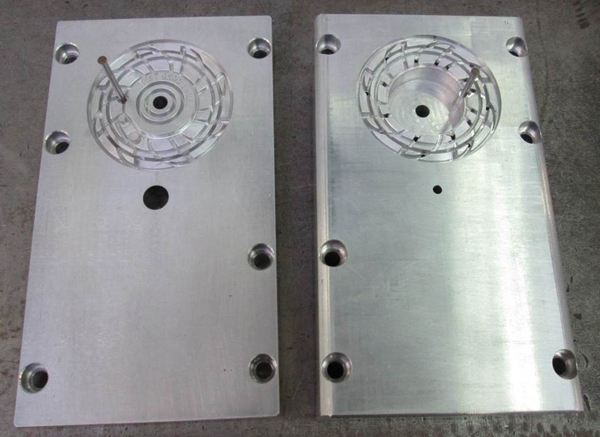 What is micro injection molding
Micro plastic injection molding is the technique used to realize micro-components through the injection of spindle plastic material in a mold at a high temperature.
With the ever-increasing trend toward miniaturization of components used in a wide variety of industries, the need for small thermoplastic products has undoubtedly increased.
The need for micro components is consequently also associated with the demand for micro injection molding machines and micro molds that are able to produce them with the right level of precision. Here, then, two fundamental aspects in the manufacturing process of numerous devices and objects in use in various sectors, such as the medical sector, where micro components are used in the realization of syringes, orthodontic instruments and in many other accessories.
Discover more: What precision injection molding is and how it works
Create now the molds for your micro plastic injection molding machines

Contact us
Micro injection molding machine: Idea Stampi is everything you need
During its decades of experience Idea Stampi has developed solid skills in micro injection molding, realizing the most sophisticated molds for micro plastic injection machines. 
All the molds are realized to satisfy every client's needs and that's why molds are designed with extreme attention to details. Micro injection molding machines, in fact, are able to work with better quality if molds are designed and realized with accuracy.
How Idea Stampi realises molds for micro injection machines
3D model design and analysis
All the molds for micro-injection machines are initially designed using software that allows the reproduction of the 3D model of the mold. In this way it is possible to analyze even the smallest details to avoid errors or imperfections during production.
Molds constructions
After the design and the analysis of the 3D model, the real phase of construction can start. Generally, molds for micro injection molding machines are realized in cast iron or steel: these materials guarantee resistance and durability over time.
In order to ensure the maximum level of precision - and the most effective functioning -, in the construction of a micro mold are often used special magnifying glasses. They are particularly required when it is necessary to use extremely small size tools.
Testing
Idea Stampi molds are always tested and inspected, in order to offer to the clients the highest guarantee of security and quality. This phase takes place internally, with our micro injection machines. 
Normally we use presses from 25T to 80T, but we also have a 250T and a 300T press.
Idea Stampi additional services: not only micro injection molds
Apart from mold production for micro injection machines, Idea Stampi also offers prototyping and pre-series production services.
Realizing prototypes can be the ideal solution for analyzing and testing every functionality, also of the smallest details that can make the difference in terms of quality and performance.
On the other hand, using the pre-production service can greatly optimize your molding cycle and, at the same time, allows you to have Idea Stampi's technical assistance and experience at your disposal if necessary.
Are you looking for molds for micro injection molding machines?

Contact us