Industrial plastic molding: how we realize it at Idea Stampi
Industrial plastic molding is a process production that allows the manufacture of components for every sector such as automotive, transport, electric, electromechanical and electronic, medical, automation and more. On request, in addition to mold production, Idea Stampi supplies a molding service too.
Industrial plastic molding are transformative technologies that lead to the creation of components used in many different sectors. During its activity started in 1986, Idea Stampi has developed a solid know-how in manufacturing high-quality and high-precision products.
Idea Stampi industrial plastic molding: a unique and precise service
For plastic molds production of small, medium and large dimensions in Idea Stampi we use precision injection molding.
How does it work?
Industrial plastic molding consists in the fusion of some polymeric materials and in their injection inside the mold at a high pressure. Once the polymers have been solidified, the final product is ready.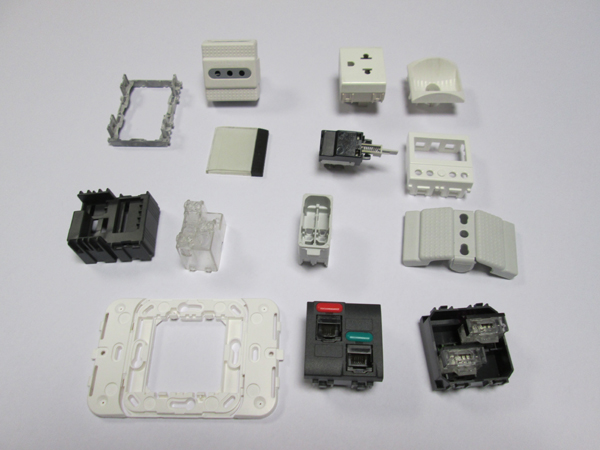 We choose to operate with a high level of attention and accuracy in every phase of the process of industrial plastic molding, besides the design phase and realization of the mold.
An element of uniqueness which distinguishes our industrial plastic molding consists in the possibility of offering a precision injection molding service also for the production of little quantities of product or for niche products that require ad hoc molds.
Also in the case of particular production the client will have at his disposal all the services offered by Idea Stampi, from the co-design to the realization of the molds, to their testing and to the final molding.
Do you need great quantities or niche products? Idea Stampi is the right choice!

Contact us for a free quote
Idea Stampi industrial plastic molding
There are three kind of molds used by Idea Stampi for the molding of industrial plastic components:
Injection molds for small series: according to the client's needs there is the possibility of realizing customized molds for niche productions. It is about, for example, aluminum molds, ideal for a production of about ten pieces, or tempered steel
Molds for medium production: they are 2/4 cavity molds that can produce from 50.000 to 100.000 pieces per year. These molds guarantee high precision, high quality and can significantly reduce costs of production.
Multi-cavity molds for big production: these molds are built with special materials that guarantee an easy interchangeability of parts. Big productions, in fact, involve a more likely wearing of the components, which will need to be changed with a higher frequency.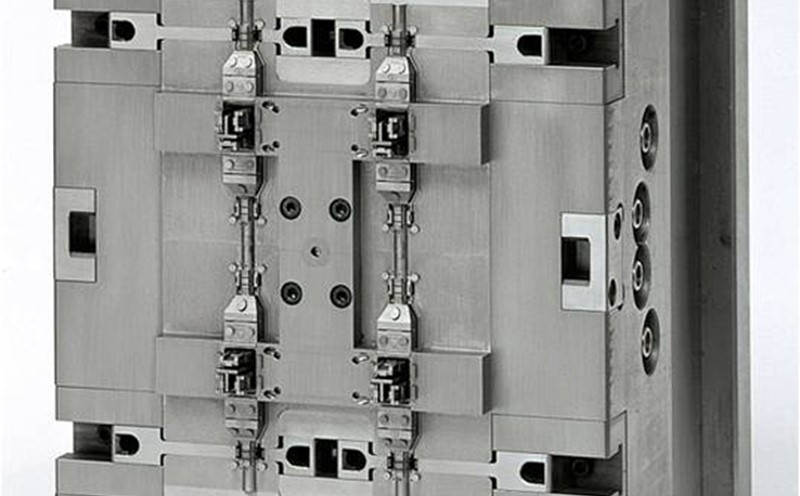 Materials used in the industrial plastic molding
The materials used in Idea Stampi industrial plastic molding are thermoplastic polymers with specific structural and heat resistant characteristics.
Polymers can be classified according to their structure:
Amorphous: transparent e ideal for the realization of precision pieces
Semi-crystalline: matt and very pliant
If we consider their resistance to temperature, they can be:
Standard polymer: they can be used at temperatures below 100°C
Technopolymer: they can be used at temperatures between 100°C and 150°C
Plastic molding: for which industrial sectors?
Idea Stampi supplies plastic molding services for various industrial sectors and for the production of components of items of common use.
Among the main industrial sectors, we can find electric, electromechanical, automotive, medical and housing: domotic accessories, molds for electric panels, fans, engine caps, tools for dentists are just some of the products of our moldings. They are items that form various objects and devices used on a daily basis by a lot of people.
Are you looking for an industrial plastic molding service?

Contact Idea Stampi for a free quote